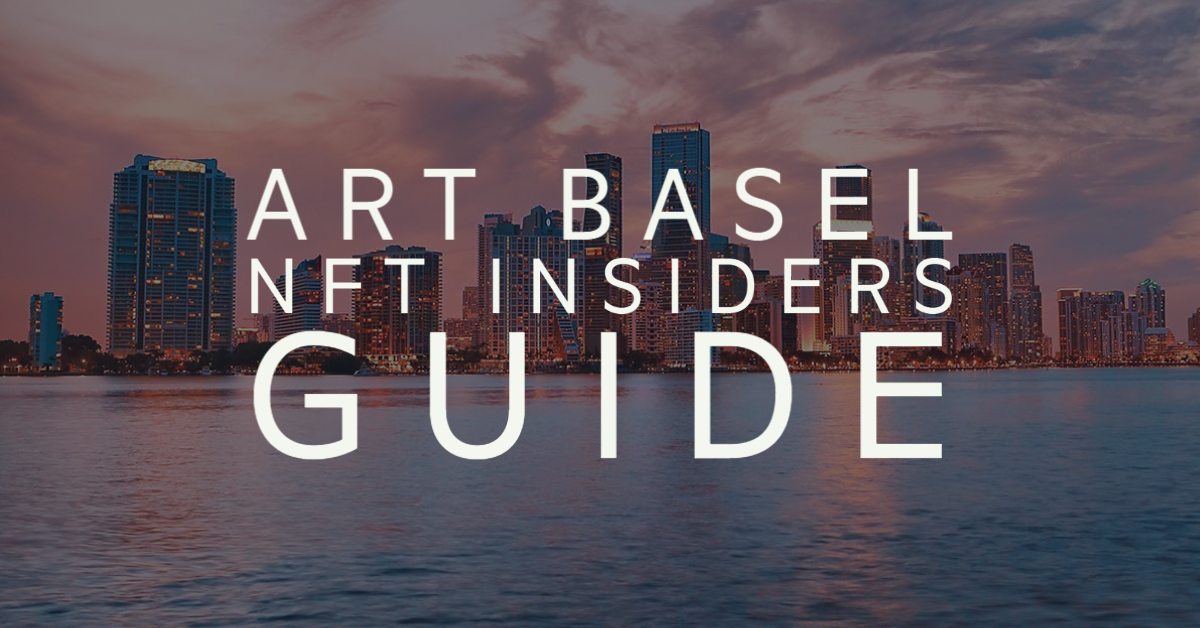 Going to Art Basel to talk and learn about NFTs? There are a lot of things happening, here's your ultimate guide!
Wednesday, December 1st 2021
Thursday, December 2nd 2021
All Day: Wynwood Studios Popup powered by FTX

All Day:

AKU.WORLD Miami

10AM-4PM NFT NTWK KIOSK on the Water

12PM-5PM The Platinum Studio by American Express

3PM-3AM RVDIOVCTIVE Art Basel 2021
4PM CHANEL | FIVE ECHOES by Es Devlin
5PM-8PM Obscura: Art x Crypto
6PM-10PM

XBTO and Blackdove: Art + Crypto

6PM

VeeFriends Meetup

Private YACHT PARTY email pr@nftculture.com for details

9PM Gutter Cat Gang x Miami Art Week
The post The Ultimate Art Basel NFT Miami Event Guide appeared first on NFTeducation.org.